Thanksgiving Decor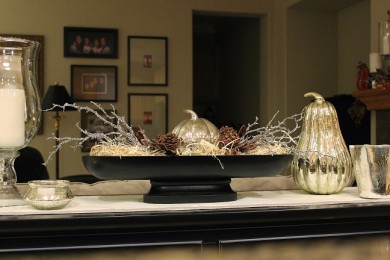 Well it's mid November – What?! – and Thanksgiving is literally just a couple weeks away. For some, homes are decorated in all it's finery, from polished silver to pressed linens.  It's the time of year when we welcome friends and family into our homes to share in giving thanks for all that we have to be thankful for.
Well, I'll be honest, I'm not one to polish my silver and my linens were put through the permanente press cycle so there difinately was no pressing on my part.
But I am always looking for new and fresh ways to style and decorate for this special holiday, So here I'd like to share with you some fun and creative ways others have expressed their Thanksgiving Style and maybe spread a bit of Thanksgiving Design inspiration.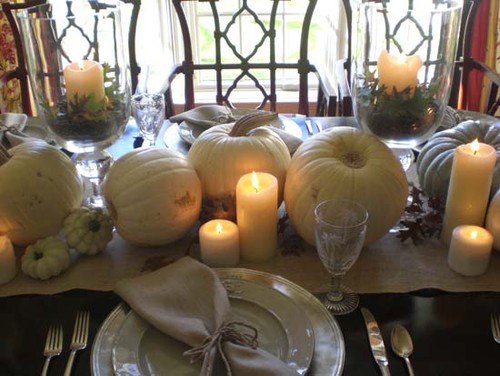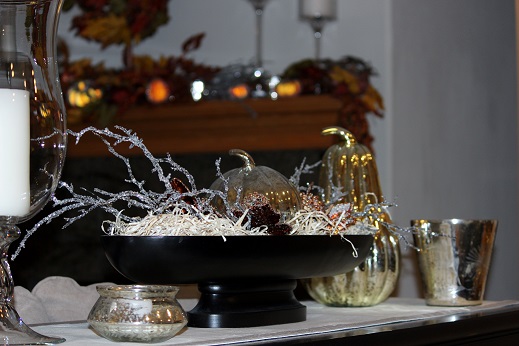 Sofa Table topped with mercury pumpkins and accessories