Decorating For Halloween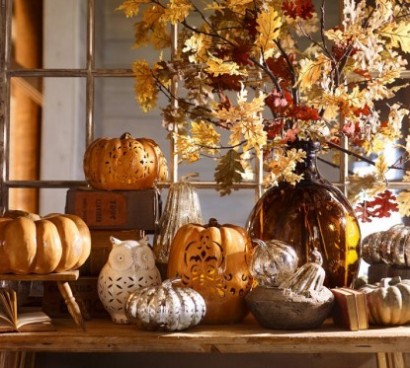 As the tradition of "All Hallows Eve' approaches, it seems everywhere I look, there's some spectacular spooky display of this fun filled 'Fright Night'.  One of my favorite Home Decor Stores – (Pottery Barn), has some real fun and inspiring displays of how we can bring Halloween into our own homes with style.  Below are just a few of my favorites.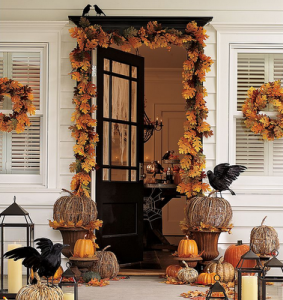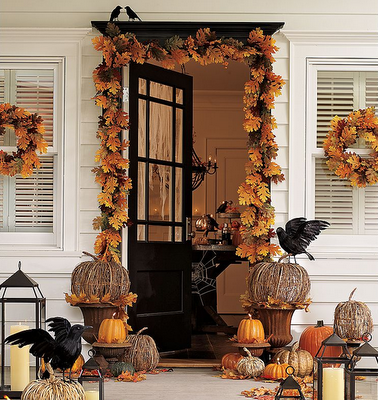 Imagine being greeted by this wonderful display of spirit.  Maybe not so spooky but fun and inviting.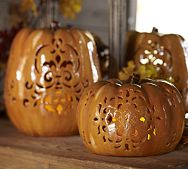 If you like the look of a carved pumkin but don't like the mess, then these beautifully carved glazed pumpkins are the answer.  And even better, you can save them for years to come.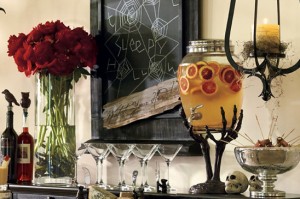 If you're the host to this years 'Halloween Party' then here's a way to pull it off in style.  This is a great inspiration piece; you can copy cat this look and find these items at your local Pottery Barn Store.  Or, if you have items that are similar in your own home, you can mix and match to achieve this same look.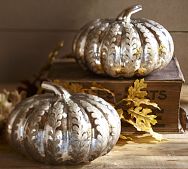 These are my favorite.  I've had this attraction to all things mercury as of late and these shiny beauties are going to be the latest additions to my own personal collection.  What I love about these, is that I can carry them over into November for my Thanksgiving decor.
Well, I hope these inspiring displays make you want to bring  Halloween Decorating  into your own homes for enjoyment.  Thanks for visiting Jenny's Home Improvement!