Fabulous Fall Gardens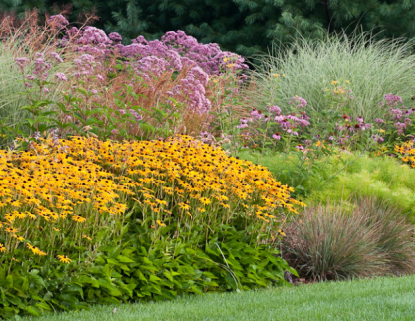 Just because it's fall doesn't mean you can't enjoy a beautiful flower garden.  When people think of flowers they typically think spring for the season for blooms.  Well, nothing could be further from the truth and surprisingly the choices are endless.  There's nothing more appropriate and appealing than rich autumn colors and blooms that evoke warmth and a welcome to the changing of the season.  Below are just a few fall favorites that you can incorporate into your own fall garden.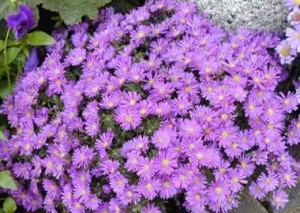 The Aster 
This blooming beauty comes in shades of pink, purple, blue and white.  Their delicate daisy-like blooms start in late August and keep on going until the first frost.  Deadheading them in the early summer will promise mounds of color.
This flower blends particularly well with other fall flowers making them a perfect border plant for a fall garden.
USDA Hardiness Zones 4 – 9,
Sun Exposure: Full Sun
Sun to Partial Shade
Light Shade and well drained soil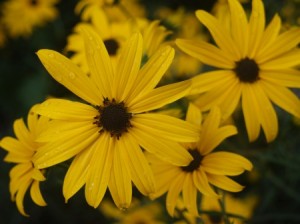 Perennial Sunflower
Most are familiar with the big annual sunflowers, but this smaller perennial is a great fall flower that produces lovely creamy flowers that bloom from late summer to fall.  You can add a bit of cheer by blending this beauty asmidt other fall flowers that contrast in color for a beautiful color combination.
USDA Hardiness Zones 4 – 9
Sun Exposure: Full sun and well-drained soil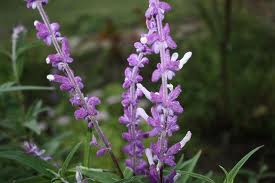 Mexican Sage
This plant is a tough beauty and great choice for ending the season with pretty purple flowers as well as a great contrast to creamy yellow and gold blooms.
Name: Salvia leucantha
Growing Conditions: Full sun and well-drained soil
Size: To 3 feet tall
Zones: 10-11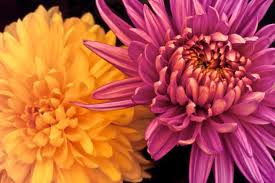 Chrysanthemum
The fall flower garden would not be complete without this flagbearer of fall; the Chrysanthemum.  There are so many different types of mums, usually sold as 'Hardy Mums' although you'll find not all are really that hardy once out of the pot.   This plant should get in the ground as soon as possible, keep them well watered and mulch once the ground freezes and you'll have a better chance of truly having a 'Hardy Mum".
Chrysanthemums are beautiful potted and a great way to greet visitors on your front step or porch; flank your  mums with pumpkins and you have a true fall welcome for your guests.
USDA Hardiness Zones 3 – 9
Exposure: full sun with well drained soil.
Thanks for visiting Jenny's Home Improvement!