Find The Right Contractor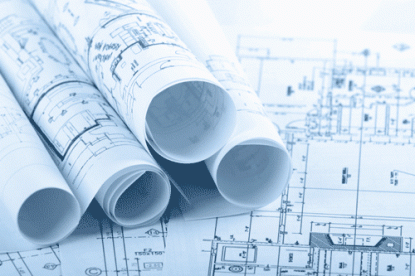 Every year, millions of homeowners choose to improve their homes and whether it be a small project or a complete renovation, the first and possibly the most important step in starting these home improvements is to find the right contractor for the job.
Last year alone, Home Construction/Remodeling Contractors were number 5 on the list of the top 10 industries for complaints to the Better Business Bureau; emphasizing the importance of finding the right contractor.
Whatever you do, do not just randomly pick a name from the yellow pages or fall victim to great advertising.  There is a definite bullet list you need to check off as you decide who will be the right person for the job.
Potential Candidates
Obviously if you have prior experience working with a contractor, your search ends there.  But sometimes even in this situation; demand, scheduling and price may force you to weigh other options.  Your next choice would be reliable referrals from family and or friends.  These are the best and easiest way to select possible contractors and if you don't have either of those then rating services are also a good place to start.
Licensing
This is crucial in choosing your contractor, make sure that they are licensed and that it is current and in good standing.  Make sure that they provide the number and have had no prior complaints and actions against them.
Insurance
The best option would be to have workman's compensation and general liability.  If anything were to happen, whether someone gets hurt or there be damage, this will protect you as the homeowner as well as the contractor.
Experience
Choose someone who's been in business for at least 8 years or more and have had a viable business for that time.  Make sure that the contractor specializes in the job you want done and has references and examples of past jobs.
Estimates
After finding a potential contractor, don't limit yourself to just one, try and find at least 3 or more potential candidates and get detailed estimates from each and compare.  Things to consider are pricing, how long it will take to complete the job, discounts and or options of possible ways to save on cost as well as guarantees on their work.  Discuss payment requirements, a good rule of thumb is no more than a third upfront, another third when the project is at its halfway point and final payment when work has completed.
And finally, choose someone you feel you can work with throughout the process. Most home improvement projects run into bumps that require minor adjustments.  Getting expert advice on decisions that have to be made and getting along with your contractor makes these situations easier to deal with.  The end result will be a successful project.
Thanks for visiting  Jennys Home Improvement!