Gorgeous Greys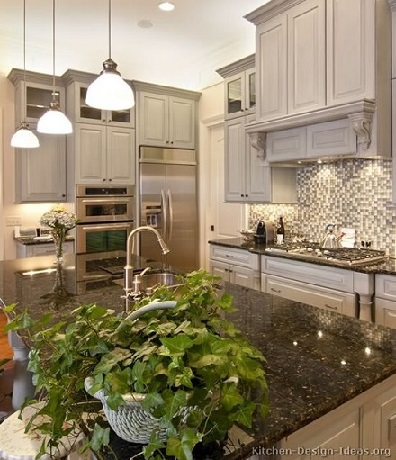 As E.L. James' Trilogy; Fifty Shades of Grey are selling out in bookstores, the leaders in paint are creating their own fifty shades of this diverse and ever-growing popular color.  No longer considered to be drab, depressing or boring.  The Greys have become as bright and cheery and lately the star color for bringing your home up to date with style.  The wonderful thing about this color is that there literally is a shade of grey for every style and mood.  From the warmer tones that evoke sophistication to the cooler modern and crisp tones that lend a bit of freshness.
 I have to admit myself that lately I've had my own crush on this mysterious and esoteric color that creates so many moods.  And looking to blend this neutral palette into my own home.
 Below are just a few demonstrations of just how versatile and  gorgeous these greys can be.
Benjamin Moore, Artisan living room vignette-walls: sea haze (2137-50)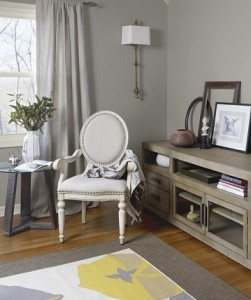 Elegant Cabinetry, image source Atlanta Lifestyles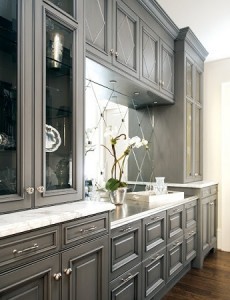 Benjamin Moore, Artisan living room vignette-wall: silhouette (AF-655), ceiling, trim & fireplace: monterey white (HC-27)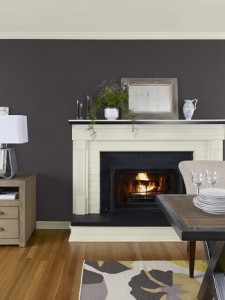 Urban Ikat in Gray baby Bedding available at:  http://www.newarrivalsinc.com/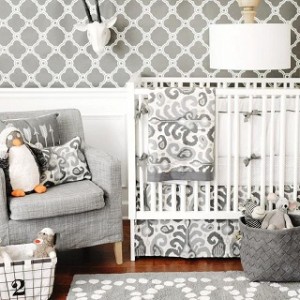 Thanks for visiting JennysHomeImprovement.com!