Reading Between the Walls With DEWALT Tools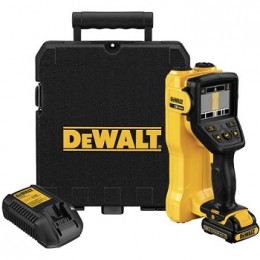 How many times have you tried to hang a large piece of wall art, mirror, window hardware or any other heavy item on the wall without worrying about what's on the other side?  Or have contractors install cabinets, mouldings and various other home improvement installations without the stress of having to wonder whether they're going through plumbing, electrical wiring or even wanting to ensure they've found the wall stud to anchor the weight of the application?  Well now you can read between the walls. Today's technology is bringing smarter tools and with Dewalts new Hand Held Radar Scanner you can ensure that you're not going to hit that live electrical wiring that could spark a fire or PVC plumbing that will spring a leak within the walls causing water damage to your home.
"During research conducted by our Innovation Team, we heard a number of frustrations from end users who work in buildings where there currently is no easy and reliable way to determine if pipes, studs or wiring are present behind a wall. As a result, we are launching what we think will be a game-changer in the industry," said Christine Potter, director of marketing, DEWALT. "Our new hand-held radar scanner detects objects behind the wall including wood, ferrous metal, non-ferrous metal, live electricity and PVC and displays them on a color LCD screen. This results in a more efficient jobsite experience for the professionals who rely on our tools every day."
Some Product Features include:
Patent pending radar sensing technology detects wood, ferrous metal, non-ferrous metal, PVC and live electric behind walls
Scans through multiple surfaces including drywall, plywood, concrete, marble and ceramic tile
Automatic mapping feature processes all embeded materials simultaneously eliminating need for repeat calibration
Color, 3.5″ LCD display for improved visibility and communication of object type and location
Tracking bar displays object locations of entire mapped area (up to 9.8 feet)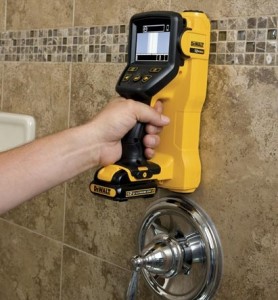 Thanks for visiting Jenny's Home Improvement!