Top 4 Outdoor Design Trends for 2016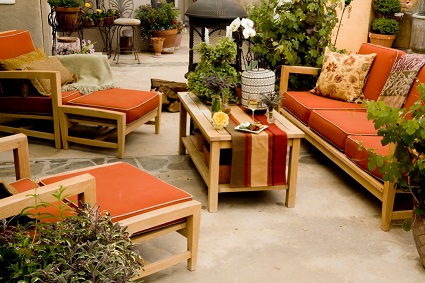 The snow is still flying in the northern–and some not so northern–parts of the United States. However, it will be spring soon, and that means outdoor entertainment season. Now is a good time to plan and budget for those projects you'd like to do to spruce up your outdoor living areas for the coming season. Below are four current outdoor design trends to help you get ideas for your yard:

1. Add some color to your yard. Vibrant colors are in for 2014. Gone are muted beiges, browns, and forest greens. Today's colors catch your eye and reflect the warmth of the sun. Opt for yellows, oranges, reds and pinks for your cushions, patio accessories, and annual bedding plants.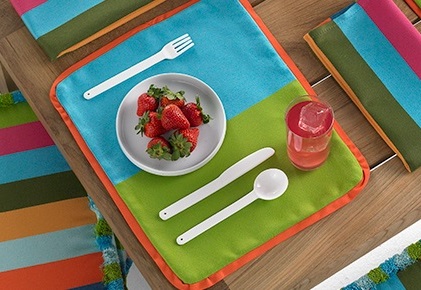 Photo Credit: linkdesignsolutions.com
2. Bring the heat with an outdoor fireplace. Fireplaces are one of the most popular patio features in the United States. Not only do they add interest to a patio, but they can extend the patio season in all but the coldest climates. You don't have to spend a lot.  Even a freestanding firepit or chiminea will keep you and your family toasty this spring and fall.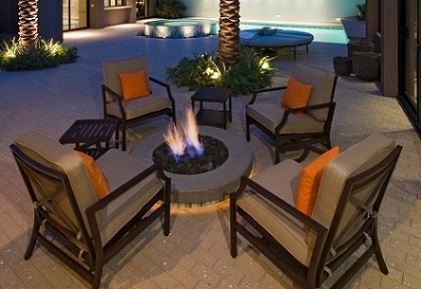 3. Incorporate a water feature. The sound of running water is calming and soothing, just what you need to relax you after a long day at work or with the kids. Water features can be elaborate, like a large fountain, or more subtle, like a half wine barrel with a pump and some water lilies or a bird bath.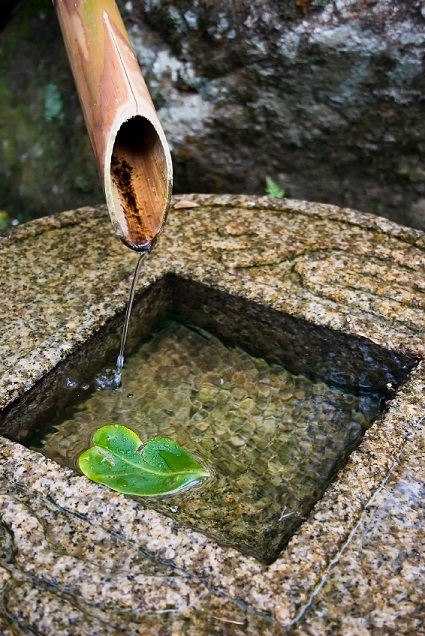 4. Create a "secret" garden. There's no rule that says an outdoor living space has to be one large deck or slab of concrete. In fact, some of the most charming outdoor spaces are really a series of interlocking areas. Add to your outdoor space this season by creating a private garden with room for just one or two. You can "hide" it behind a trellis, a garden door or a row of bushes.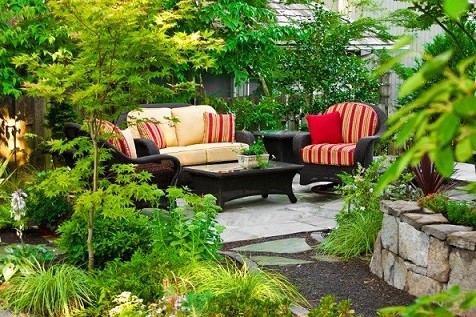 So, instead of shivering by the fire on these cold winter days, think about how you can update your outdoor living spaces for spring and summer. After all, warm weather will be here before we know it.
"This article was written by Jamar Apena, content editor for Link Outdoor.  Link Outdoor is a specialty outdoor furniture and fabric designer focused on providing versatile designs and unparalleled comfort.   Find out more about Link Outdoor by visiting http://www.linkoutdoor.com/."
Thank you for visiting Jenny's Home Improvement!